Founded In 2013, Handcrafted Luxury Jewellery designed in Malta
Sarah Gauci is a talented jewelry designer based in the beautiful island of Malta. Her designs are characterised by their timeless elegance, feminine charm, and classic beauty. Sarah's passion for jewelry began at a young age, and she has since gone on to create her own brand under her own name, which she launched in 2013. Drawing on her background in art and design, Sarah blends traditional techniques with modern aesthetics and materials, creating unique and stunning pieces.
Sarah's brand is committed to creating wearable art that inspires women to express their personality and unique style. Her designs are carefully crafted to be more than just beautiful accessories; they are created to give women confidence and allow them to show their individuality. Sarah believes that jewelry should be a reflection of the wearer's personality and style, and she creates each piece with this in mind.
Sarah's love for soft colors, pastels, flowers, and nature is evident in her designs. Her pieces are inspired by the beauty of the natural world, and she incorporates this inspiration into her work in unique and creative ways. Through her brand, Sarah aims to provide women with timeless and elegant pieces that they can cherish for years to come. Each piece is created with the utmost attention to detail, using only the highest quality materials, to ensure that they stand the test of time.
Sarah's designs have been featured in wedding magazine publications around the world, and she has received countless accolades for her work. In addition to her bridal jewelry, Sarah's collections feature a wide range of designs that are perfect for any occasion, from delicate everyday pieces to bold statement jewelry.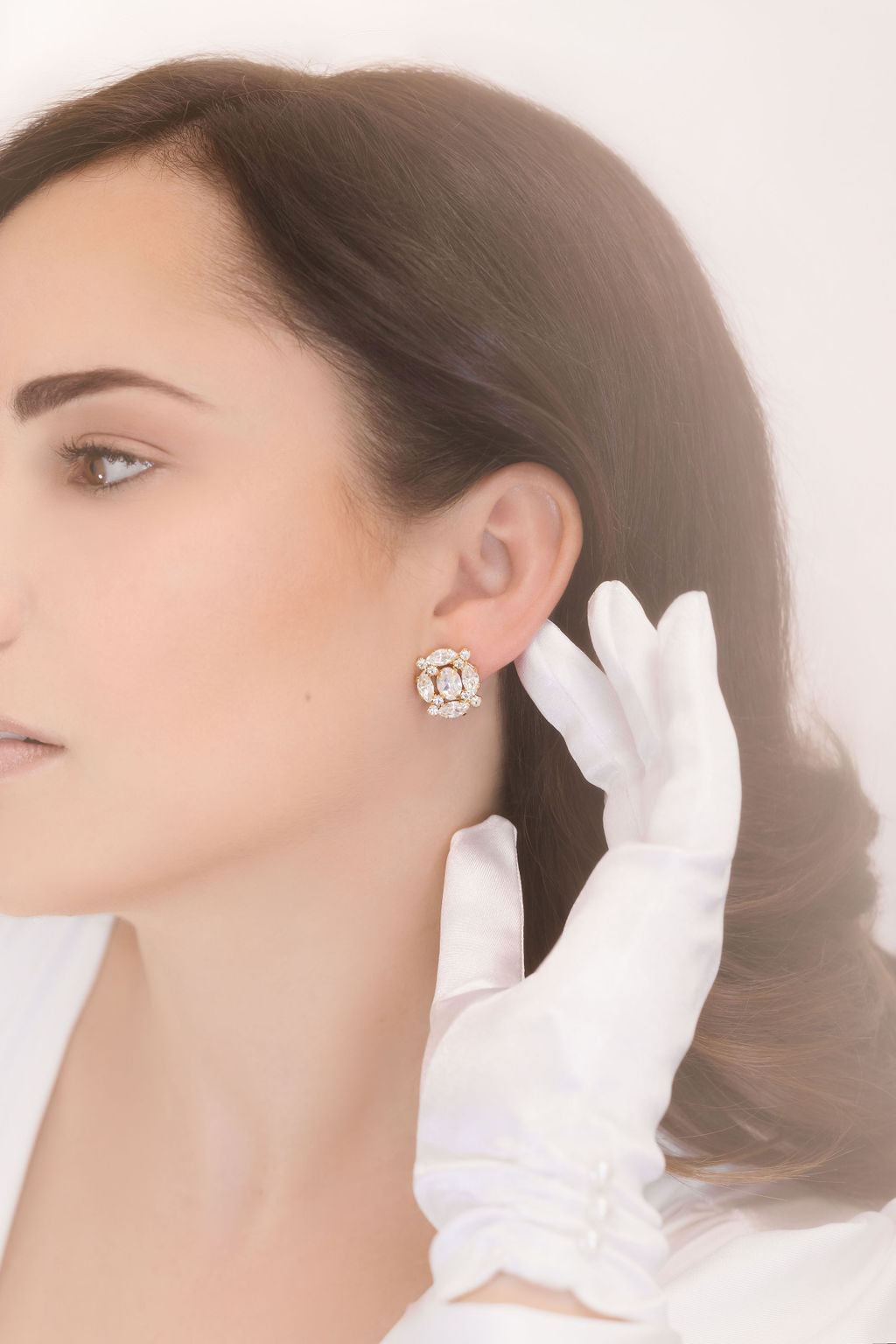 Every Single Piece has a Story
Meet Sarah Gauci, the self-taught jewelry designer with a lifelong love of all things sparkly! From a young age, Sarah had a natural talent for creativity, spending countless hours in her grandmother's sewing room organizing beads and supplies and crafting her own unique creations. What started as a hobby grew into a full-fledged passion, leading her to found Sparkle La Vie, which was later rebranded to Sarah Gauci in 2019. Today, Sarah specializes in classic, timeless, and feminine jewelry, including stunning bridal pieces that are perfect for any special occasion. Her friends affectionately call her "Magpie" because of her love for all things shiny and beautiful! Each and every one of Sarah's pieces is designed and handmade with endless love, dedication, and attention to detail, using only the finest materials. Every piece tells a unique story and is imbued with Sarah's passion and creativity. Discover the magic of Sarah Gauci's jewelry collection today and treat yourself to a piece that you'll treasure for years to come!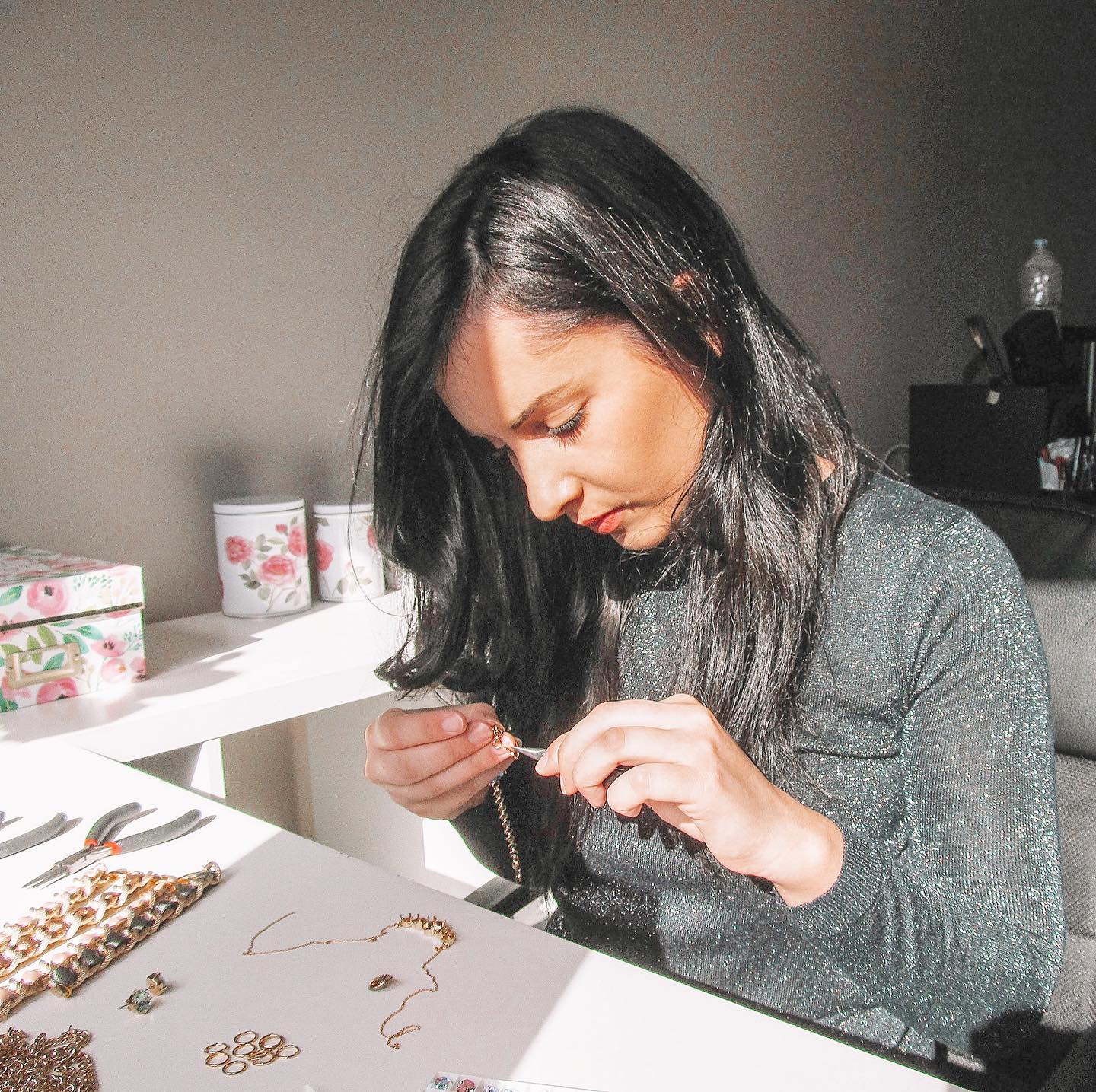 Moving into a Sustainable Future for our Planet
Our planet is of utmost importance to us. We use 100% Recycled Silver in our Sterling Silver pieces, no piece of scrap metal is gone to waste. Instead we turn it into beautiful jewelry. The Brass we use is also Environmentally sustainable - an alloy typically made from recycled metals. We hate waste, so each piece of jewelry is made especially for you. Having said this, we are also currently switching to more Eco friendly packaging.